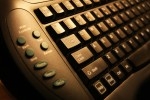 There is a lot of buzz in professional circles, especially in media and communications, about building your platform or your brand. That's just another way of saying you have to market yourself online to get your service or medium noticed. Social media technologies, in their myriad forms, are a useful means to that end.
I've been playing around with social media for a long time, and while I have learned a lot, I still have quite a way to go before I consider myself truly savvy. Part of the problem is that it's always evolving. Just when I think I have one thing down pat, something new pops up that I need to learn and master. Luckily I love learning and staying up on current trends, so I guess it's not a problem so much as it's a challenge. As with everything else in life, I struggle to find a harmonious balance between learning new things to stay up to speed and focusing on the tasks that need to be done right now.
It's a good thing, then, that there are plenty of social media pros out there who are willing to impart their advice for free or for the cost of a book. There are also lots of free online tools available that can make learning about and managing social media fun and easy.
Here are 9 tips or tools that I have used or am using to try to achieve social media success:
BLOGGING
1)      Read other blogs. This is generally a given, but it bears repeating. The best way to learn what works and doesn't work from a blog reader's standpoint is to be a blog reader. If there is a particular blog you have gone back to repeatedly, ask yourself why. What content does it offer that you find useful or interesting? Is the blog visually appealing? Is it easy to navigate? Is it updated regularly? Examine your answers to those questions and use them to inform how you create and maintain your own blog.
2)      Support other bloggers.  What goes around comes around. Pay it forward. All of those clichéd sayings still impart some value. It's good if you regularly read or subscribe to someone's blog. It's better if you leave comments on their blog, tell them why you enjoy reading it, start a conversation. That's why it's called social media.
Tell bloggers if you want to know more about something. Help them to help you. If you have your own blog, you know what I'm talking about. Do the same for others and you will reap the rewards.
Also, bloggers, respond back to people's comments. It continuously works both ways. Let your readers know you value the time they took to read and respond to what you wrote. Keep the conversation going and give your readers another reason to come back to your blog. The resulting back and forth may even spark an idea for a future blog post, so it's all good.
3)      Read books and online tutorials. I learned and continue to learn how to create and maintain my blog by reading books and consulting free online tutorials. My blog is self-hosted and done in WordPress. I have found TEACH YOURSELF VISUALLY WORDPRESS to be a great beginner's guide (click on it to read more about it):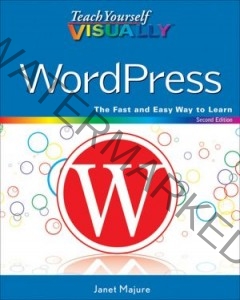 Also, it's not necessary to know HTML or CSS to have a nice blog, but it can help if you want to achieve a certain look not available in any of the numerous free WordPress themes that are available (if you decide to use WordPress). Or maybe you just want to tweak things a certain way and can't afford to pay a web designer to do them for you. I actually took a beginner's class in HTML/CSS and we used an excellent book from the Head First series. A newer edition of the book is coming out in September: HEAD FIRST HTML AND CSS. It breaks things down quite nicely and is cheaper than what you'd spend on a class or web designer.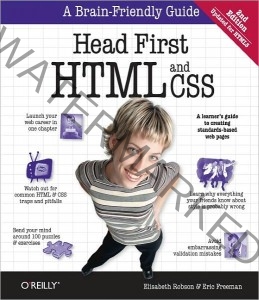 As far as online tutorials are concerned, one go-to person who has a very informative blog is Jane Friedman, former editor of Writer's Digest. I find myself bookmarking her tweets an awful lot, too. Her blog is geared toward writers, but she gives some great advice here about getting started blogging that just about anyone with a blog could find helpful.
TWITTER
4)      Learn how to Tweet well. There are a bevy of Twitter tip tutorials online.  A few that I have found offer valuable guidance on how to get the most out of your Twitter experience are:
5)      Practice good Twitter etiquette. Besides trying to follow the tips offered by the sites in #4, I recently picked up this book up by JS McDougall. He offers ideas on how to use Twitter to your advantage without turning into a human spam-bot and annoying your followers. It's a good resource and at the very least is worth the money you would spend on the Kindle edition (which you can download to your PC).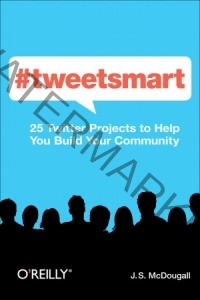 6)      To follow or not to follow? Try not to be concerned with how many followers you do or don't have. I don't follow everyone who follows me. I'm not followed by everyone I follow. That's just how it works. I have had to become very particular with my follows because it is just too much to manage, even with the use of lists and Twitter dashboards like Hootsuite. If your personality comes through in your tweets, if you tweet about things that inform and/or engage, if your timeline isn't just a series of re-tweets, people will probably follow back. I like to keep the number of people I follow to a minimum so that I can interact with them more meaningfully.
FACEBOOK
7)      Personal vs. professional networking. I have a love-hate relationship with Facebook. It can either be a great networking tool or a big pain in the tool. I know people who have created separate accounts for their professional self and their private self. I have one account and use it solely for professional reasons. With all of the other responsibilities I have in life including being a mom, freelance writing, maintaining a blog and my Twitter account, I don't have time for a personal Facebook page. The most personal I get on there is posting pictures of my dogs.
That said, Facebook can be useful for posting a link to your most recent blog post, to announce good career-related news, to promote your book, etc. I try to vary what I post on Facebook from what I put on Twitter. If the same people are following you on both, they may be put off by reading the same thing over and over in two different places.
LINKEDIN
8)      Make meaningful connections. LinkedIn is a powerful professional networking platform. Keep it professional. It's probably not a good idea to invite everyone in your email address book to connect with you. With a few exceptions, it's best to only link up with those connections who have or will have first-hand knowledge of your professional expertise and can vouch for your work ethic and job performance.
Also, there are most likely many professional networking groups that you can join on LinkedIn that are related to your career field — and if there aren't, why not start one? I belong to a few LinkedIn groups and have been able to communicate with other writers not only in my geographic area, but around the world, which has proven a great learning experience.
9)     Avoid oversharing. Think twice about connecting your other social media platforms with your LinkedIn page. Hopefully you're smart enough not to publicly bash your boss or complain about clients on Facebook or Twitter. You really don't want that info to show up on LinkedIn. It's unprofessional and may sabotage your chances of being taken seriously.
So that's my list, and it's a dynamic one at that. Ask me six months from now which social media resources I recommend and the list could look completely different. It's reflective of what I find useful right now and of course I am still learning. I have not mastered all of the good advice given in the books or on the sites I recommend, but I'm trying. Hopefully you'll find something beneficial on the list. Please also share your own tips and resources in the comments below.